After the United Kingdom and the European Union managed to make a deal on the trade agreement just days shy of the deadline and saved Europe from the "uncontrolled" Brexit, the major currency pair is trying to grow. On Monday, December 28th, EUR/USD is looking good and trading at 1.2210.
The trade agreement between the United Kingdom and Europe was very important for both parties. It became clear now that after December 31st, the Brexit date, the UK and the EU will continue trade without quotas and fees. However, the agreement doesn't cover services and financial proposals.
It is highly likely that the catalyst for finding a final decision was a collapse on the border between France and the United Kingdom. The closure was due to a new strain of the coronavirus but the fact of possible chaos forced policymakers to make the right decision.
There are still no statistics or events today, which is quite logical – what can the calendar offer when everyone is expecting New Year? Clearly, financial markets will move by inertia, which, in the case of EUR/USD, is directed to the upside.
In the H4 chart, has completed the correction at 1.2160; right now, it is forming another ascending wave to break 1.2222 and then reach 1.2290. After that, the asset may correct to return to 1.2222 and then form one more ascending structure with the target at 1.2330. From the technical point of view, this scenario is confirmed by MACD Oscillator: after leaving the histogram area, its signal line is growing towards 0. A breakout of this level to the upside will lead to a further uptrend on the price chart.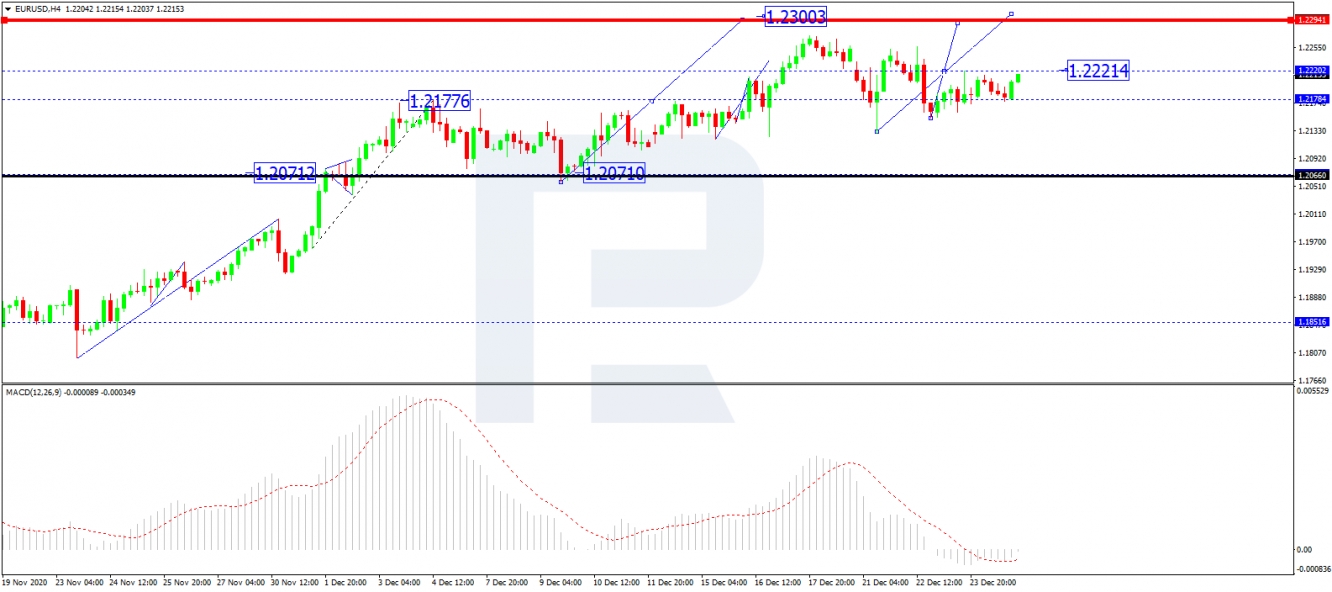 As we can see in the H1 chart, after finishing the correction at 1.2175 and rebounding from this level to the upside, EUR/USD is growing towards 1.2222. Possibly, today the pair may reach this level and then start consolidating around it. If later the price breaks this range to the upside, the market may resume the uptrend with the target at 1.2290; if to the downside – start a new decline to reach 1.2200 and then grow towards the above-mentioned target. From the technical point of view, this scenario is confirmed by Stochastic Oscillator: its signal line is moving above 80 within the "overbought area", thus implying that the correction on the price chart is more probable. Today, the line is expected to fall towards 50, rebound from it, and then grow to return to 80.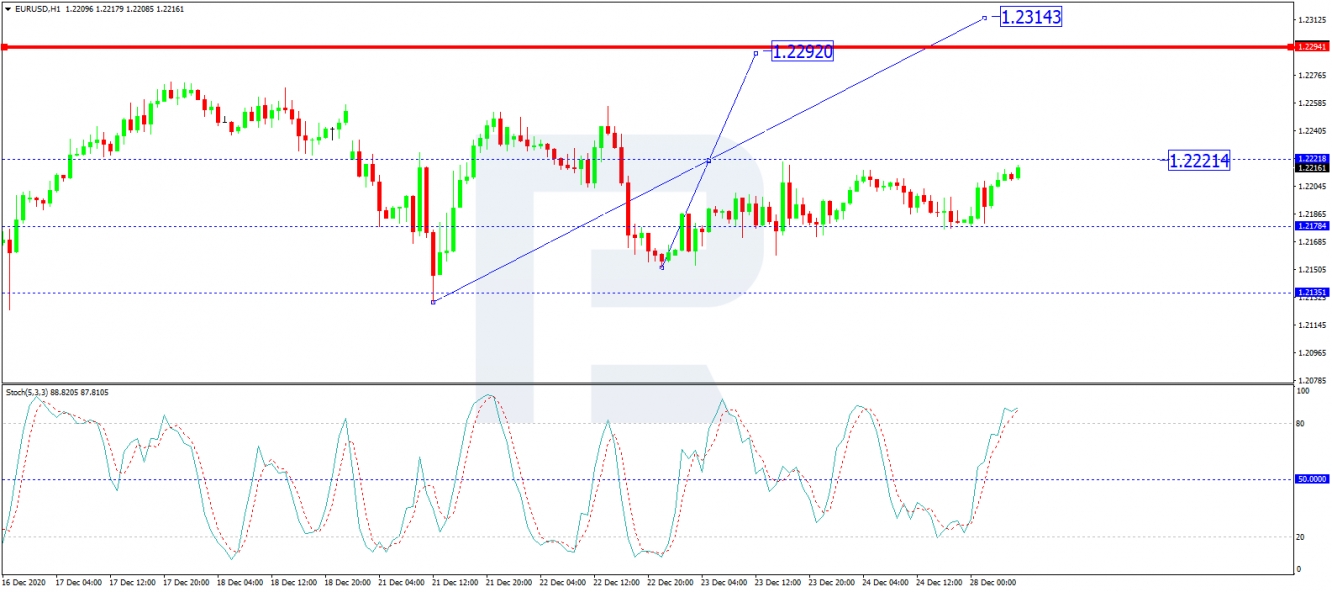 By Dmitriy Gurkovskiy, Chief Analyst at RoboForex
Disclaimer
Any predictions contained herein are based on the authors' particular opinion. This analysis shall not be treated as trading advice. RoboForex shall not be held liable for the results of the trades arising from relying upon trading recommendations and reviews contained herein.